november 26, 2013 05:31pm
Colortone RA-4 Paper
august 21, 2013 01:04pm
CineStill 800Tungsten Xpro C-41
After an initial release earlier this year, a 2nd generation version of CineStill 800Tungsten Xpro C-41 is now being distributed by Freestyle in the US and FotoImpex in Germany as well as being sold on Etsy.com. Derived from motion picture stock, this new 35mm C-41 tungsten (3200K) light film is designed for use in low light and can also be used with an 85B filter exposed at EI 500 in 5500K daylight, or push-processed to 3200 ISO. Based on Kodak Vision 3 500T 5219, but featuring CineStill's proprietary rem-jet "premoval", CineStill 800T can be processed normally in standard C-41 photo lab machines or at home. Sample shots show excellent results when processed normally as well as interesting color rendition when used experimentally. The film can also be rated at 400 ISO and developed similarly to Tri-X for black and white.

More information: cinestillfilm.com
april 02, 2013 12:35pm
JVC Archival DVD-R Media
What is the best way to digitally archive your images? Whether you are scanning negatives or shooting RAW, there are many arguments for and against different potential solutions. Cloud storage, RAIDs, off-site backups, solid-state drives are all good options, but no single solution is perfect. Using a combination of remote and local storage to provide redundancy is probably the most secure option. While long-term storage on local drives risks high failure rates, using specially-manufactured media to provide improved longevity offers a much reduced risk of failure. Gold CD-R and DVD-R discs have always provided a good option for long-term archiving, but there are conflicting claims as to their true longevity.

A new option currently being manufactured by JVC in Japan is the Archival Grade DVD-R. The disc has been tested and certifed to the ISO/IEC10995 standard, defined by the ISO as "the a global standard for optical media suitable for reliable long-term storage of important documents, images and data". Instead of simply using gold to reduce corrosion, the JVC Archival Grade DVD-R has been engineered from the ground up to provide the highest level of reliability and durability specifically for the purpose of archiving important files. Through a combination of improved reflective layer design, special hard coat technology, organic dyes and a proprietary silver alloy, the JVC ISO disc looks like a good choice as a long-term archiving solution. You won't find these JVC discs in your local shop yet, but you can get more information and a list of suppliers directly from:

http://jvc-media.com
february 13, 2013 04:31am
New JOBO CPP-3 Processor
Launched at Photokina in September last year, the new JOBO CPP-3 film and paper processor is the successor to the popular CPP-2. The CPP-3 is designed to be a darkroom workhorse, providing consistent results with easy maintenance.

The JOBO CPP-3 Processor semi-automates all film and print processing for daylight operation, and is ideal for use in a home darkroom or school/college photo lab.

All available colour and B/W films on the market can be processed using any chemistry. Roll films 135, 120; Sheet films 4 x 5 or 8 x 10 inches; Prints up to 20x24" /50 x 60 cm.

The first shipments are due to arrive in the US in March or early April, and the CPP-3 can be pre-ordered from authorized resellers including Jobo specialist CatLABs of JP or Freestyle Photographic.
november 27, 2012 08:51am
Introducing... Multitone VC RC Paper
This new paper offers great value with no compromise on quality. Save up to 25% compared to major brands!

Rivalling the very best resin-coated papers, Multitone has a bright white base and features deep blacks and smooth mid-tones. Mutltone paper is fast to process, has a neutral tone, low fog and high maximum density. Contrast can be adjusted from grades 1-4 using any standard filter set.

Multitone is a variable contrast resin-coated B&W photographic paper for darkroom use. Compatible with all chemicals.

Available in Glossy or Pearl.

View Products...
august 31, 2012 09:04am
Efke Film Discontinued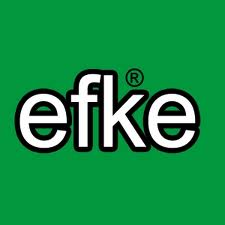 Fotokemika, the manufacturer of Efke film and Varycon and Emaks papers, has announced that due to a fatal breakdown in machinery, they will no longer be able to coat any more black and white films or papers.

Earlier this month we were informed that Fotokemika would cease production of photographic paper due to the coating equipment no longer being repairable, but it was thought that the film production would continue. However, over the last few weeks sources close to Fotokemika's Croatian headquarters have been reporting that it was likely the company would end production of all film as well, and this has now been confirmed.
august 28, 2012 09:30am
Kodak to Sell Film Business
After filing for Chapter 11 bankruptcy protection at the start of the year, Kodak has now announced its intention to sell off various parts of the company including the consumer film division. Kodak intends to complete the sale in the first half of 2013. If the price is right we can expect to see one of the other major film manufacturers step in and take over production, so hopefully this is good news and the future of Kodak films will be secured.

More details on this story: Wall St Journal
may 08, 2012 07:05pm
Tetenal Back in the USA

PRESS RELEASE

Freestyle Photographic Announces Exclusive Distributorship Agreement
of Tetenal Black and White and Color Chemicals

HOLLYWOOD, California ----------- May 7th, 2012

Freestyle Photographic Supplies announced today that it has signed an agreement with Tetenal of Germany naming Freestyle the exclusive North American distributor of the Tetenal specialty line of black and white and color chemicals.

This agreement is the result of an extensive search conducted by Tetenal to identify a partner committed to expand and properly service their existing customer base, as well as fully support and strengthen their brand position in the U.S market. "Freestyle is and will always be fully dedicated to supporting traditional companies that fully support black and white photography and Tetenal is one of the most respected brands in the photographic industry known for producing some of the highest quality chemicals in the world," states Gerald H. Karmele, Freestyle's President and Chief Operating Officer.

Starting in June, 2012 the full range of Tetenal products including the popular C-41, RA-4 and E-6 color chemical kits along with the legendary black and white film developers such as Neofin Blue, Emofin and Ultrafin Plus will be in-stock and available.